İstanbul Çorap Sanayi A.Ş.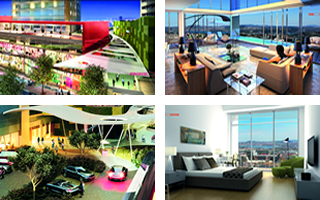 Established in 1978 in Maslak as a manufacturer of women's socks, the company handed over its operations to Altın İplik ve Çorap Sanayi A.Ş., a production plant built on 62,000 m2 in Çerkezköy, following its success in Turkey and internationally.
After this handover, Istanbul Çorap Sanayi A.Ş. decided to operate as a construction company and started working on building one of Turkey's largest architectural projects on its 39,000 square meter plot of land in Maslak.
Partnering up with Bay Inşaat and Chapman Taylor, one of the world's leading architecture groups, the company will launch 42 Maslak in 2014. 42 Maslak is a project that combines four different concepts – residences, offices, a shopping and recreational centre, and hotel – all in one.